❄️ Travel Alaska: Flying Ducks Approach Us @ Newcomb Park Wasilla Lake, in Alaska
Wasilla, you're quite funny.
My brothers and I went to Newcomb Park Wasilla Lake to record how the area looked like in the winter. It was quite nice, as the lake hadn't yet turned entirely into ice, so you could still see both the ice and lake side by side. It was quite windy, which resulted in a tough time capturing footage, along with some not-so great audio quality. But the true surprise came when I went near the frozen lake and spoke to the camera about the area. As soon as I turned, I saw ducks from a distance coming straight towards me to attack viciously — or at least that's how it felt. They were actually just descending down onto the ice, but they caught me off guard. Especially since they came out of nowhere.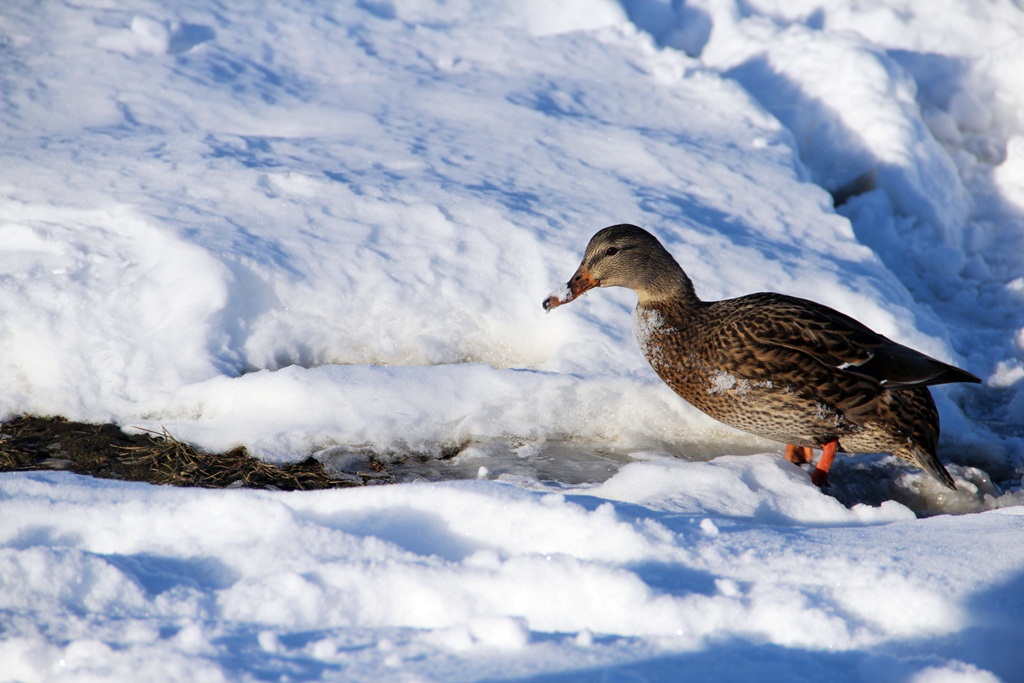 Just to put things into perspective, I'm not accustomed to seeing many animals (that aren't dogs or cats) or the wildlife, so I didn't know how to react towards these ducks. I call them the tough ducks. Why? Because they weren't scared of us at all. They actually began to approach us, which got me scared. All in all, it was quite entertaining and they didn't cause any trouble. Unfortunately, I wasn't prepared for the winds and cold weather, so I decided that I'll show you more of Newcomb Park in another video when I'm better prepared.
I have the video for you to see here, as it'll be better to actually see it. The ducks also followed us to the parking lot, which I found funny:
Let me know if you've been to Newcomb Park Wasilla Lake and your thoughts on it. Oh, and if you prefer it in the summer or winter. Me, I prefer it in the summer because I actually like the lay down on the grass or sit down. With the snow on the ground — not so much. If you're interested in visiting, here is the address: Newcomb Park Parking, Wasilla, AK 99654.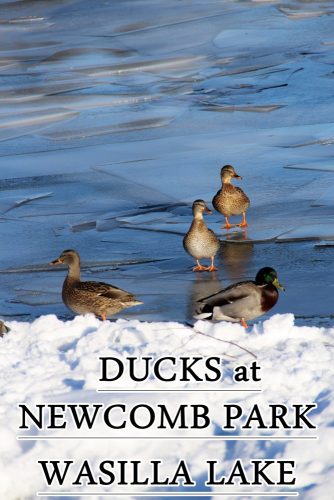 P.S. If you're on Pinterest, please feel free to pin this to your board. Thanks for your time.