Travel Resources
Here are some of the travel resources and gear that I use:
Canon DSLR T3i EOS w/ an 18-135mm 3.5-5.6 lens. (Since 2013).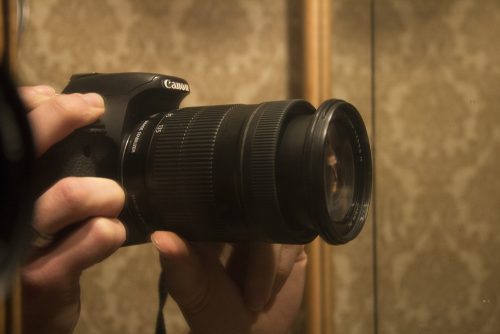 This is the main camera and lens I use for videos and photos. My journey towards quality photo and video began with this camera, along with my photography portfolio. Thus, I love the camera and lens. But as I transition to increasing the quality of my work, I'm sad to say that it won't be long before this camera gets retired. I'd recommend this camera if you're looking to capture high-quality photos and videos at a basic level.
Canon 24mm 2.8 STM lens. (Since Dec 2016)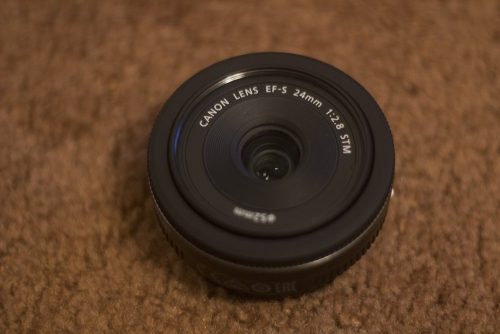 I transition to this lens during the evening, low lite settings, and indoors. My main lens starts at a 3.5 aperture, which basically means it has a difficult time picking up light in darker settings. So as the number decreases (like this lens, being a 2.8 aperture), the lens is able to detect the surrounding light and make for a clearer video and image when captured in those darker settings. I only have two issues with it: it's a hassle to switch between two lenses, but the quality upgrade is worth it for me. And for vlogging, the 24mm focuses more on the individual's face than it does the surrounding area.
Canon 50mm 1.8 STM lens. (Since Dec 2016)

When it comes to capturing photos and videos in the evening, this lens delivers the clearest photos and videos. As I mentioned before, the lower the aperture, the more the lens is able to pick up light in darker settings. I think I was more fascinated with the great quality shots in the evening that I convinced myself that 50mm wasn't going to be an issue. Well, it has. Mostly because the camera zooms in too close for my interest. And it's an extra lens I have to carry with me. If I can find a creative way to utilize it, that'd be great. It's a great lens for the evening, but I use it infrequently.
Joby GorillaPod Focus. (Since Dec 2016)
This has been a lifesaver, mostly for videography. I attach my DSLR onto the gorillapod and extend it; this way, the camera isn't all up in my face, it creates video stability and shows more of a wider angle. Additionally, I can set this up on my desk, wrap it around a tree, or position it in awkward angles to capture great footage. I remember when I was in a Japanese restaurant and tried to record the ramen experience by pairing the DSLR along with the soy sauce and napkins to position it at a certain angle — very frustrating. I'm just glad that I don't have to ever experience something like that again.
The North Face Surge II Backpack. (Since 2014)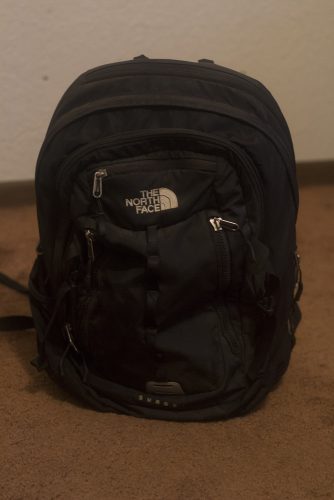 My travels have primarily consisted of this one backpack as I sought to travel as lightweight as possible while jamming as much stuff inside. If you're going to go straight from the airport to your accommodation spot via Uber or taxi, then it's perfect. The issue only arises if you're lost in the streets of Shanghai trying to find your accommodation spot (yes, that happened to me) since the backpack, naturally, begins to feel quite heavy after walking around with it for some time. Though speaking of, I have seen many travelers walk around with large backpacks that seem to be a shield for their back, and they seem to be just fine. So it depends on how much weight you can handle, I guess.
Case Logic  Holster. (Since 2013)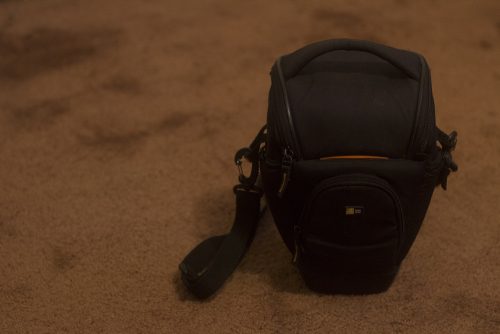 I use this case to carry my DSLR, charger, batteries, and memory cards.
Gear I'm looking to upgrade to:
My T3i works great, but there is one massive issue that I have with the T3i: it doesn't have video face detection. This means that I'm unable to move close, or back, from the camera without getting blurred out. Also, my shots of moving subjects are blurry or unsmooth even if I quickly focus the lens on the subject. The camera just wasn't built with that functionality and it truly does make a difference, which is why I'm looking to upgrade to the 70D.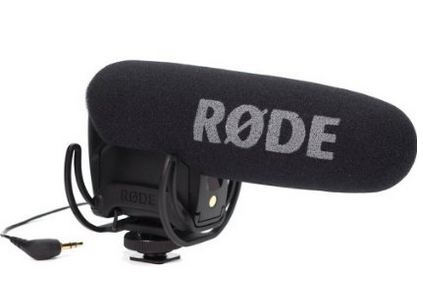 Simply put, I need to up my sound quality and I've seen/heard great reviews regarding this mic.
————————————————————————————————————————————–
What type of gear do you use? Also, if there is gear that you believe to be better than the ones I'm seeking to upgrade to, please let me know!
[Note: Some of the links in this post are affiliate links. This means that I'll receive a commission if you choose to purchase. It will help support the work that I do at no extra cost to you. The products listed are products I currently use, have previously used, or am seeking to upgrade to. Thank you, again, for your time. If you have any questions, ask away.]